$2.3 Million Patent Infringement Verdict Could Affect Online Businesses and Consumers in New York and Across the U.S.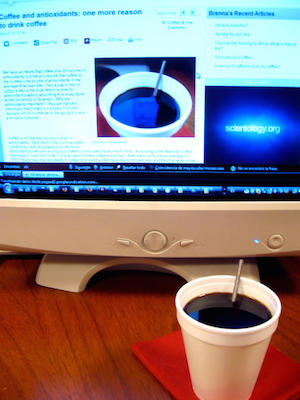 A Texas jury has ordered online retailer Newegg to pay a so-called patent troll $2.3 million. In TQP Development LLC v. Newegg Inc. , TQP Development filed a lawsuit against Newegg alleging $5.1 million in damages for the alleged violation of an internet encryption patent the company acquired in 2006. The encryption method outlined in U.S. Patent Number 5,412,730 ('730) is commonly used to maintain the privacy of customer data during a financial transaction.
In the past, Newegg has refused to settle patent disputes with non-practicing companies like TQP Development that derive revenue solely from settlements, licensing, and legal fees. Thus far, TQP Development has secured more than $45 million in legal settlements from technology giants like Amazon, Microsoft, and others over alleged violations of the '730 patent.
The '730 patent was initially filed with the United States Patent and Trade Office (USPTO) in 1989 and granted in 1995. At trial, Newegg argued the patent was not valid because the technology already existed when the patent was filed. In support of this claim, the company offered expert testimony from internet pioneers who stated they used the technology outlined in the patent years before the '703 application was filed with USPTO. A detailed timeline related to cryptography and alleged prior art was discussed by both Newegg and TQP Development. Additionally, public key encryption pioneer Whitfield Diffie offered testimony that he believes the '730 patent is invalid. Despite this, the eight-person jury returned a verdict for $2.3 million in favor of TQP Development after deliberating for approximately three hours.
Following the jury's verdict, a representative for Newegg stated the company will appeal the decision.
Litigating a patent or other technology dispute can be extremely complicated. Often, such cases go to trial only after years of discovery and at extreme cost. If you are facing patent or other technology litigation, a quality New York intellectual property lawyer can help. Please contact the experienced New York City intellectual property attorneys at Korngut Paleudis LLC today if you or your company is facing a complex technology dispute. Our knowledgeable lawyers are available to help you analyze the key issues and develop a litigation strategy that best suits your business needs.
The hardworking attorneys at Korngut Paleudis LLC have more than 45 years of experience assisting clients who are located in New York, New Jersey, and Connecticut. To speak with a thoughtful advocate about your intellectual property or other business law claim, do not hesitate to contact Korngut Paleudis LLC through the law firm's website or give us a call at (212) 949-0138 in New York City, (914) 220-8270 in White Plains, or (203) 355-3635 in Stamford, Connecticut.
More Articles:
Cracker Barrel Trademark Dispute Will Keep Restaurant Chain's Products Off of Grocery Shelves in New Jersey and Elsewhere for Now, New York City Business Litigation Lawyer Blog, November 29, 2013
Decision in Apple v. Samsung Patent Dispute May Make it More Difficult for Companies to Obtain a Permanent Injunction in New York and Nationwide, New York City Business Litigation Lawyer Blog, November 21, 2013
Additional Resources:
Jury Orders Newegg To Pay $2.3 Million In 'Patent Troll' Case, by Bill Chappell, npr.org
Photo credit: Alvimann, morgueFile