Actress in Copyright Dispute With Google Obtains Preliminary Injunction Requiring Removal of Video From YouTube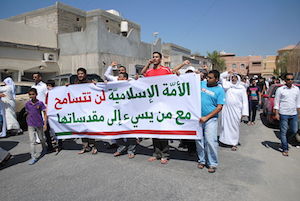 An actress has filed a copyright lawsuit against a filmmaker, Google, and YouTube, claiming that the filmmaker used footage of her in a movie without her permission. Garcia v. Google, Inc., et al (Garcia I), No. 2:12-cv-08315, complaint (C.D. Cal., Sep. 26, 2012). The film in which she unwittingly appeared has been at the center of controversy around the world. The Ninth Circuit Court of Appeals granted her request for a preliminary injunction, Garcia v. Google, Inc., et al (Garcia II), No. 12-57302, slip op. (9th Cir., Feb. 26, 2014), meaning that Google must remove all copies of the film from the YouTube website or face stiff penalties for ongoing copyright violations.
A film entitled The Innocence of Muslims has allegedly sparked protests in the Middle East and elsewhere. The filmmaker, Nakoula Basseley Nakoula, reportedly uploaded the film to the video-streaming website YouTube in July 2012. The plaintiff, who is an actress, appears about nine minutes into the film, when her character appears to accuse Mohammed of being a "child molester." Garcia I at 2. The plaintiff denies ever saying these words or even agreeing to appear in this film.
According to her complaint, the plaintiff agreed to appear in a low-budget film entitled Desert Warrior. Nakoula allegedly represented himself to be the writer and producer. She understood the film to be "an adventure film set in ancient times," and claims that she was not aware of any religious overtones. Id. at 3. She also claims that the line uttered by her character in The Innocence of Muslims was dubbed over her actual dialogue. She allegedly never signed a release, and she therefore claims a copyright in the footage. The controversy surrounding the film, she claims has put her and her family at risk, with at least one Egyptian cleric issuing a fatwa calling for her death. Id. at 8.
The plaintiff has a pending application to register her performance with the U.S. Copyright Office. She states in her complaint that she has issued five "takedown notices" to Google and YouTube under the Digital Millenium Copyright Act (DMCA). She filed suit against Nakoula, Google, and YouTube for copyright infringement and other claims. Her request for a preliminary injunction was denied by a district judge.
The Ninth Circuit considered whether the plaintiff had established the four elements required for a preliminary injunction: (1) likelihood of succeeding on the merits of the case, (2) irreparable harm without an injunction, (3) the "balance of equities," and (4) "the public interest." Garcia II at 5, citing Winter v. Natural Res. Def. Council, 555 U.S. 7, 20 (2008). The court found it likely that she would succeed on her underlying copyright claim, as she is only claiming copyright over the footage in which she appears, not the entire film. The ongoing threats to the plaintiff constituted "irreparable harm," the court found, and the filmmakers' alleged fraud tipped the balance of equities in the plaintiff's favor. As for the public interest, the court acknowledged Google's First Amendment arguments, but held that the First Amendment does not protect copyright infringement.
If you are facing a copyright or other intellectual property dispute in New York, New Jersey, or Connecticut, the business and commercial attorneys at Korngut Paleudis LLC can help you understand your rights and prepare your case. To speak with a knowledgeable advocate regarding your intellectual property or other business law claim, please contact us today through our website or at (212) 949-0138 in New York City, (914) 220-8270 in White Plains, or (203) 355-3635 in Stamford, Connecticut.
More Articles:
Posting Photos to Twitter Did Not Create Licenses for Third Parties, Court Rules in Copyright Infringement Case Awarding $1.2 Million to Photographer, New York Business Litigation Lawyer Blog, January 10, 2014
Copyright Litigation Over Tattoo Designs is on the Rise in New York and Elsewhere, New York Business Litigation Lawyer Blog, January 3, 2014
Manhattan Federal Court Holds Google Book Digitization Project is Fair Use Under the U.S. Copyright Act, New York Business Litigation Lawyer Blog, December 27, 2013
Photo credit: By Mohamed CJ (Own work) [CC-BY-SA-3.0], via Wikimedia Commons.