California to Follow New York's Lead on 'Sip and Spit' Bill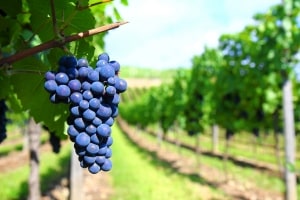 New York State is amongst twelve others that permit drinking under the age of 21 for educational purposes and now California wants to follow suit.1 What has come to be known as the "Sip and Spit" Bill has passed the California Assembly and is currently headed for the floor of the State Senate. Assembly bill 1989 would create an exemption to California's current prohibition against "furnishing alcohol to a minor".
The need for legislation in this area was explained by Andrew Waterhouse, a UC-Davis professor of enology, in an article in the Los Angeles Times. Professor Waterhouse believes in the incorporation of all senses into the training of palate development and therefore, he supports a bill that would allow students under the age of 21 to sip the alcohol and then spit it out, solely for educational purposes. Both students and professors believe that the current age restriction forces many who are enrolled in enology programs to postpone an integral part of their studies until they are of legal drinking age. This often results in students needing to pay tuition for extra semesters in order to compete the required courses that they were forced to delay.
These students simply want to be able to taste the wine in order to further develop their expertise and maximize their opportunity to perfect their skills while enrolled in wine making programs. The "Sip and Spit" Bill would allow wine sipping for the students, but would prohibit any swallowing of the liquid for those that are under 21 years old. Students have testified that there is a significant advantage to being able to taste the wine when learning to distinguish certain aromas or varieties and therefore, the educational force driving this change is clear.
Many people might find it surprising that this legislation is first coming to rise in California, given the famous vineyards located there and the presence of at least seven public campuses that offer degrees in viticulture or enology. Nevertheless, if passed, Assembly Bill 1989 would give California programs related to wine production a competitive edge over others and would bring simultaneous improvements to both the education and the economy.
As mentioned above, New York State already has an exception to the minimum legal drinking age for educational purposes and thus serves as a model for California in terms of its academic opportunities for aspiring wine producers. As student debt soars throughout the country, similar legislation to what has already been passed in New York will allow students to complete their required courses in an efficient manner without requiring the student to pay for any extra semesters. This exemption is used to train students in the College of Agriculture and Life Sciences at Cornell University in its world-renowned viticulture and enology programs. The famous and intense program at Cornell University prides itself on educating the world's future leaders in the industry and a part of that is because of its ability to provide a hands on education. The students' successes can be attributed to the level of education and instruction that they receive at Cornell that remains incomparable to what's available in California , so long as a restriction remains in place for those under 21 years of age.
If you are interested in wine production or have questions related to vineyards in New York, New Jersey, or Connecticut, the liquor licensing attorneys at Rudner & Paleudis, LLC can help you understand your rights and advocate for your interests. To speak with a knowledgeable advocate regarding your case, please contact us today through our website or at (212) 949-0138 in New York City, (914) 220-8270 in White Plains, or (203) 355-3635 in Stamford, Connecticut.
1. New York ABCL §65-c(2) states, "A person under the age of twenty-one years may possess any alcoholic beverage with intent to consume if the alcoholic beverage is given: (a) to a person who is a student in a curriculum licensed or registered by the state education department and the student is required to taste or imbibe alcoholic beverages in courses which are part of the required curriculum, provided such alcoholic beverages are used for instructional purposes during class conducted pursuant to such curriculum".