Copyright Infringement Lawsuit Against Online Vendor Tests Limits of DMCA Safe Harbor Protection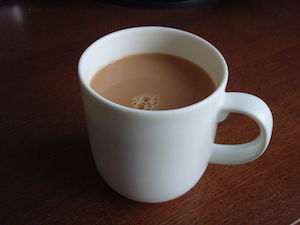 A company that operates an e-commerce website moved for summary judgment in a copyright infringement lawsuit, which claimed that a user uploaded infringing material to its site. The company argued that it was not liable under the "safe harbor" provision of the Digital Millennium Copyright Act (DMCA), 17 U.S.C. § 512(c), which shields internet service providers in some cases from copyright infringement liability for materials uploaded by users. The court denied the motion, finding that the company did not establish as a matter of law that it meets the DMCA's definition of "service provider," nor that it met other prerequisites for safe-harbor protection. Garner v. CafePress, Inc., No. 3:13-cv-01108, order (S.D. Cal., Feb. 26, 2014). The court's order means that the case may proceed to trial.
The defendant, CafePress, Inc., operates a website that allows users to upload images, designs, and artwork to its servers. Customers can order products, such as clothing, bags, bumper stickers, and mugs, printed with the uploaded designs. Users can sell these goods through a personalized online store, through the CafePress Marketplace, or through the e-retailers Amazon and eBay. CafePress sets prices and pays users a royalty or commission for sales.
The uploading process is fully automated, but CafePress reserves the right to remove images. During or after the upload process, CafePress' software may format or resize the image files. The plaintiff produced evidence suggesting that the software also strips metadata, which can provide author and copyright information about an image, from the uploaded files.
The plaintiff alleged that a CafePress user infringed his copyright by uploading an image called "Alaska Wildlife," which he registered with the U.S. Copyright Office in November 2012. The user uploaded the image about one year earlier, and sold multiple products displaying the image. He filed suit against the user and CafePress for copyright infringement in 2013. CafePress disabled access to "Alaska Wildlife" when it received notice of the lawsuit.
CafePress moved for summary judgment, claiming DMCA safe-harbor protection. The court identified a three-step analysis for determining whether safe-harbor protection applies: whether the party claiming safe harbor meets the definition of a "service provider" found in section 512(k) of the DMCA, whether it has satisfied the conditions described in section 512(i), and whether it meets the standards set out in section 512(c) itself. It held that CafePress had not established several prerequisites as a matter of law.
The first key factor in the court's decision was CafePress' status as a "service provider," defined in pertinent part as "an entity offering the transmission, routing, or providing of connections for digital online communications." The court found that, while e-vendors like Amazon and eBay had been found to be "service providers," CafePress' practices, such as setting prices for all products sold, might go beyond the DMCA's definition.
The second factor involved the requirement, set forth in section 512(i)(1)(B), that the party claiming safe-harbor protection "does not interfere with standard technical measures." The practice of removing metadata from uploaded files, the court held, could violate this provision.
If you are facing a copyright dispute, or another intellectual property matter in New York, New Jersey, or Connecticut, the business and commercial attorneys at Korngut Paleudis LLC can help you understand your rights and advocate for your interests. To speak with a knowledgeable and skilled advocate regarding your case, please contact us today through our website, or at (212) 949-0138 in New York City, (914) 220-8270 in White Plains, or (203) 355-3635 in Stamford, Connecticut.
More Articles:
Use of DMCA Takedown Notice for Alleged Trademark Infringement Could Result in Liability for Misrepresentation by Trademark Owner, New York Business Litigation Lawyer Blog, July 17, 2014
Supreme Court Rules in Copyright Infringement, False Advertising Dispute that Has Gone on for Twelve Years, New York Business Litigation Lawyer Blog, July 3, 2014
Court Rules in Copyright Infringement Lawsuit that 43-Year-Old Publishing Contract Includes E-Book Rights, New York Business Litigation Lawyer Blog, June 27, 2014
Photo credit: By Factorylad (Own work) [Public domain], via Wikimedia Commons.