Court Allows Copyright Infringement Lawsuit to Proceed Against Individual Corporate Officers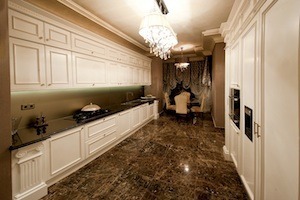 A federal court ruled against the defendants, officers of a corporation accused of copyright infringement, on a motion to dismiss a lawsuit seeking to hold them individually liable. Asher Worldwide Enterprises, LLC v. Housewaresonly.com, Inc. , No. 1:12-cv-00568, mem. op. (N. D. Ill., Aug. 26, 2013). The officers, the court found, were also the corporation's shareholders, and they were its only employees. The court applied a precedent case that allows corporate officers to be held individually liable for an act of the corporation if they personally participated in the act, did so willingly and knowingly, and used the corporation as a means of avoiding liability.
The plaintiff is a business that operates a website to sell restaurant and commercial kitchen equipment. The plaintiff created various written descriptions of the products offered for sale on its website, including lists of features and promotions. It applied to register the descriptions, listings, and promotions with the U.S. Copyright Office. The defendant corporation, which operates a competing website, allegedly posted sixty-five of the plaintiff's product listings and descriptions on its website between October 2009 and January 2010. It published twenty-five more of the plaintiff's descriptions in August 2010, followed by another 139 between September and October. It registered a new website in September 2010 that allegedly published two hundred of the plaintiff's product descriptions.
After the plaintiff filed suit against the defendant corporation in federal court for copyright infringement and Lanham Act violations, the defendant's officers allegedly began winding up the corporation's affairs, abandoning the company's websites, and possibly depleting its remaining assets. The plaintiff amended its complaint to include the corporation's two officers, alleging that they were seeking to avoid liability by effectively making the corporation judgment-proof.
The individual defendants filed a 12(b)(6) motion to dismiss, arguing that the amended complaint did not support holding them personally liable for the corporation's actions. The court disagreed and denied their motion. It reviewed the Seventh Circuit's requirement of a "special showing" to hold corporate officers individually liable for infringement: they must have acted "willfully and knowingly," "personally participate[d]" in the infringement, or "use[d] the corporation as an instrument to carry out" the infringement. Id. at 6, quoting Dangler v. Imperial Mach. Co. , 11 F.2d 945, 947 (7th Cir. 1926) ; see also Claude Neon Lights, Inc. v. Federal Neon Tube Corp. , 52 F.2d 169 (2nd Cir. 1931) ; Federal Trade Comm., v. Standard Education Soc. , 86 F.2d 695, 695 (2nd Cir. 1936).
The court noted that the individual defendants were the corporation's only shareholders, officers, and employees, as well as their efforts to avoid service and wind down the corporation. Along with the sheer number of acts of infringement, the court found this to be more than sufficient to defeat the 12(b)(6) motion.
The copyright infringement attorneys at Korngut Paleudis LLC can advise you of your rights and help prepare your case in your copyright or other intellectual property dispute. We have more than 45 years of experience representing clients in New York, New Jersey, and Connecticut. To speak with an experienced advocate about we may assist you with your intellectual property or other business law claim, please contact us today through our website or at (212) 949-0138 in New York City, (914) 220-8270 in White Plains, or (203) 355-3635 in Stamford, Connecticut.
More Articles:
Manhattan Federal Court Holds Google Book Digitization Project is Fair Use Under the U.S. Copyright Act, New York Business Litigation Lawyer Blog, December 27, 2013
Sports Photographers File New York Copyright Infringement Lawsuit Against the NFL and Others, New York Business Litigation Lawyer Blog, December 20, 2013
Studios Ask New York Judge to Dismiss Copyright Infringement Case Against LimeWire, New York Business Litigation Lawyer Blog, November 14, 2013
Photo credit: By Fast Track Commercial (Own work) [CC-BY-SA-3.0], via Wikimedia Commons.