Governor Andrew Cuomo: The New York Beer Brewers' Friend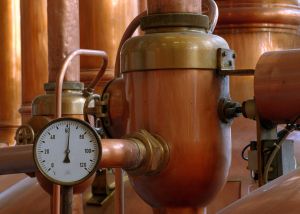 It's a great time to open a brewery in New York. The state, through the acts of Governor Cuomo, is doing what it can to foster the craft beverage industry's further development and growth. In an effort to encourage tourism and increase revenue, New York has implemented The Craft New York Act, which went into effect on December 14, 2014.
Under The Craft New York Act, restrictions and regulations governing the Craft Beverage Manufacturing and Marketing industry are now relaxed in order to encourage craft beverage production, promote the growth of the industry, and increase tourism to New York State. The production of craft beverages has created new opportunities for agriculture, which in turn has fostered the growth of local economies. The Craft New York Act is designed to ensure that this economic growth continues.
As a result of The Craft New York Act, a tasting at a licensed brewery or microbrewery permits the brewery to serve any beer manufactured by the licensee and any New York State labeled beer while the holders of a farm brewery license are now permitted to serve any New York State labeled alcohol during farm brewery tastings. This will allow patrons of the breweries to enjoy a sample of what New York State breweries have to offer. Additionally, to make it easier for the breweries to have alcohol tastings, the food requirement for tastings for farm and microbreweries has been eased so that serving "finger food", such as pretzels and peanuts, will fulfill the requirement. Smaller local breweries are already appreciating the change in law, which now permits these small breweries to serve full size glasses and bottles of beer at tastings, rather than the previously allowed quarter-ounce samples.
In addition to the alcohol tasting benefits already experienced by breweries and distilleries under The Craft New York Act, the Act offers marketing incentives through the $2 million Craft Beverage Marketing and Promotion Grant Program and the $1 million State's Craft Beverage Industry Tourism Promotion Grant. The purpose of the $2 million Craft Beverage Marketing and Promotion Grant Program is to the increase awareness and revenue of New York State produced wine, beer, spirits and hard cider. Through this program, successful applicants will receive matching dollar amounts of the funds spent on the marketing and promotion of craft beverages. Eligible not-for profit organizations involved in marketing for the craft beverage industry will be granted awards up to $500,000 to help assuage expenses typically incurred on marketing campaigns. This monetary award would cover expenditures for print and internet advertising, website design, marketing materials and industry related tours. The successful applicant would be required to incorporate the Taste NY Initiative logo and slogan into its marketing campaign and credit its funding to Empire State Development in coordination with the New York State Department of Agriculture and Markets.
Under the State's Craft Beverage Industry Tourism Promotion, $1 million is available to help promote special events specifically centered on the craft beverage industry in order to attract tourists to New York State. Empire State Development will grant up to $250,000 for programs that will market craft beverages while attracting tourists to New York State. In order to qualify for grant money, a company will be required to demonstrate marketing strategies similar to the I LOVE NEW YORK marketing campaign.
If you are interested in getting involved with craft beverage production, or any other type of alcohol production or sale, the attorneys at Rudner & Paleudis, LLC have the experience and expertise to advise you of your rights and needs. To speak with a knowledgeable advocate regarding your case, please contact the firm today through our website or at (212) 49-0138 in New York City, (914) 220-8270 in White Plains, or (203) 355-3635 in Stamford, Connecticut.