Music Copyright Infringement Cases: Sam Smith Backs Down to Tom Petty While the "Blurred Lines" Writers and Marvin Gaye's Family Stand Their Ground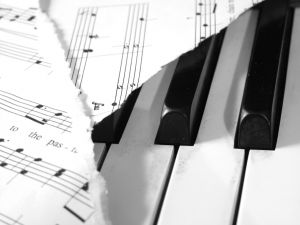 Music copyright infringement cases are making headlines once again. At issue this week are Sam Smith's Grammy-nominated ballad "Stay With Me" and the on-going copyright infringement case involving Robin Thicke, Pharrell Williams and Clifford Harris, Jr.'s "Blurred Lines" and Marvin Gaye's family. These two cases exemplify the drastically different directions a copyright infringement action can take in the music industry.
The lyrics and underlying music of a song, known in the music industry as a musical composition, comprise the copyright interest for a musical composition. There is a separate copyright interest in the sound recording, which is the performance of the artist coupled with the work of the producer and sound engineer. In April 2014, vocal artist Sam Smith released "Stay With Me," with the songwriting credits attributed to himself, James Napier, and William Phillips. "Stay With Me," which reached the number two spot on Billboard's Top 100 songs, is a contender for three Grammy awards this February: Song of the Year, Record of the Year, and Best Pop Solo Performance. If "Stay With Me" wins Song of the Year, Smith, Napier and Phillips will each receive a songwriting Grammy.
However, Tom Petty believes he contributed to Smith's success. Publishers who control the rights to Petty's 1989 hit "Won't Back Down" reached out to Smith's publishers claiming substantial similarities in the melodies of the choruses of the two songs. Even though Smith stated that he was not familiar with "Won't Back Down," upon hearing the song juxtaposed against his own, he and his co-writers acknowledged a similarity between the two works. As the result of an out of court settlement agreement, Petty and his "Won't Back Down" co-writer Jeff Lynne now share songwriting credits and royalties with Smith, Napier and Phillips on "Stay with Me". What Petty and Lynne will not share with the three original "Stay With Me" authors, however, is their Grammy, if they win. Instead, Petty and Lynne will receive certificates honoring their contribution to the work, as if "Won't Back Down" was just used as a sample in "Stay With Me."
On the opposite, and more contentious, end of the copyright infringement litigation spectrum, the trial to determine if Marvin Gaye's copyright interests in his 1977 hit "Got To Give It Up" were infringed by Robin Thicke, Pharrell Williams, and Clifford Harris, Jr. in their hit song "Blurred Lines" is scheduled to begin on February 10, 2015. The trial, which will be the culmination of a lawsuit that began in August 2013, will turn on a copyright law technicality which, simply stated, is whether the sheet music of "Blurred Lines" is substantially similar to that of "Got To Give It Up."
On Monday, January 26, U.S. District Judge John Kronstandt ruled that the lawsuit is limited to whether Gaye's musical composition was infringed because the only copyright interests that Gaye sufficiently registered with the Copyright Office are those for the music and lyrics of the work, not for his sound recording. Consequently, Judge Kronstandt will not allow sound recordings of "Got To Give It Up" and "Blurred Lines," the most critical pieces of evidence, to be played for the jury. Judge Kronstandt reasoned that any similarity that the "ordinary observer" might hear in the backup vocals or percussion embodied in the sound recordings is irrelevant because those elements are not found in the sheet music. The jury will have to base their determination of whether copyright infringement occurred solely upon the contents of the sheet music. To accommodate those members of the jury who cannot read sheet music, the compositions will each be played on a keyboard.
The potential damages in this case, if any, remain to be determined. Gaye's family will likely seek statutory damages and lost profits for the unauthorized use of the work. Thicke, Williams and Harris, Jr. will attempt to limit their damages, if any, to the amount it would cost to license the rights to "Got To Give It Up." The fate of each party lies in the jury's hands now, as each side, in the words of Tom Petty, "won't back down."
If you have copyrights you wish to register with the Copyright Office or copyright interests that need to be enforced or protected against, the attorneys at Korngut Paleudis LLC have the experience and expertise necessary to diligently handle all of your copyright needs and apprise you of your rights. To address any of your intellectual property concerns, including those involving copyrights, trademarks and patents, please contact the firm either through our website or at (212) 949-0138 in New York City, (914) 220-8270 in White Plains, or (203) 355-3635 in Stamford, Connecticut.