Pre-1972 Sound Recordings Triumph in Copyright Infringement Suits
The last week of September marked a successful week for the copyright holders of pre-February 15, 1972 sound recordings. On September 22, Flo & Eddie, Inc., the corporation (formed by the founding members of the legendary music group "The Turtles") which controls the exclusive rights to "The Turtles"' master recordings, was victorious in its copyright infringement suit against Sirius XM Radio, Inc., a nationwide satellite radio service. On the 29th, Universal Music Group (UMG), joined by eight major record labels which also retain the exclusive rights to hundreds of sound recordings in their extensive music catalogues, prevailed in its infringement lawsuit against "Grooveshark," a digital music provider. Both music services were found liable for the unauthorized public performance of sound recordings without a license.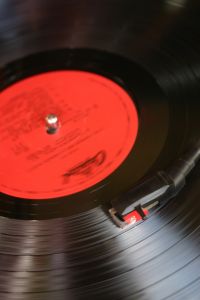 Flo & Eddie was the lead plaintiff in the class action suit against Sirius XM Radio. The corporation licenses the rights to use the sound recordings in movies, television shows and commercials, but had never granted a license to a radio station, digital or satellite, to publicly perform their recordings. Yet, Sirius XM Radio repeatedly broadcast 15 separate pre-1972 sound recordings exclusively owned by Flo & Eddie.
Sirius XM Radio argued that it engaged in the unauthorized public performances of the recordings because their broadcast is not prohibited under Federal Copyright Law. Under the 1976 Copyright Act, sound recordings fixed before February 15, 1972 were specifically excluded from federal copyright protection and were therefore left to the mercy of state law. Judge Gutierrez looked to California's governing statute Section 980 (a)(2), which provides that authors of sound recordings fixed prior to February 15, 1972 retain exclusive ownership of the works until February 15, 2047, to determine that Sirius XM Radio did in fact infringe upon Flo & Eddie's rights by broadcasting their sound recordings without a license. Damages, which have yet to be awarded, are alleged to exceed $100 million, which was stated by Flo & Eddie's attorneys to be a "conservative" figure.
This issue of unauthorized public performances was also at the heart of the pending 2010 copyright infringement suit brought by UMG and other major record labels against Escape Media Group, Inc. for willfully streaming pre and post 1972 sound recordings through its online music service, "Grooveshark." In short, Escape tried to seek refuge under the "safe harbor" provisions of the Digital Millennium Copyright Act (DMCA), which grants protection to digital streaming services as long as the providers promptly remove copyright-infringing material upon notice. However, UMG argued that the DMCA did not provide protection for sound recordings fixed prior to 1972 as a result of their exclusion from the 1976 Act. On September 29, it was clear that Judge Griesa of New York's Southern District agreed with UMG, finding Escape Media Group and its two founders, Samuel Tarantino and Joshua Greenberg, liable for direct and contributory copyright infringement.
It is no surprise, with these high profile copyright infringement cases on the rise, that the RESPECT Act is a pending bill in Congress. An acronym for the Respecting Senior Performers as Essential Cultural Treasures Act, the RESPECT Act requires digital music providers (including Internet radio, cable and satellite) to pay royalties for the transmission of all pre-1972 sound recordings, just as they do under the compulsory license for all sound recordings fixed after February 15, 1972. Perhaps passing the RESPECT act would be a wise move by Congress. Arguably, it would save significant amounts of money in litigation costs and leave the courts free to address matters that cannot be resolved out of court. Some might even argue that the Act's passage would give the artists the r-e-s-p-e-c-t they deserve.
If the above issue strikes a cord with you or if you are concerned about your copyright and other intellectual property interests, the attorneys at Korngut Paleudis LLC can help you understand your rights and defend your intellectual property. Please do not hesitate to contact us either through our website or at (212) 949-0138 in New York City, (914) 220-8270 in White Plains, or (203) 355-3635 in Stamford, Connecticut.