Use of DMCA Takedown Notice for Alleged Trademark Infringement Could Result in Liability for Misrepresentation by Trademark Owner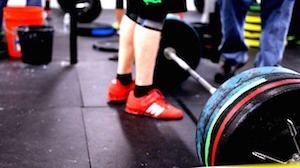 The Digital Millennium Copyright Act (DMCA) allows copyright owners to have material posted online without their permission removed by sending a "takedown notice" to the online service provider. 17 U.S.C. § 512(c). "Material misrepresentations" in a DMCA takedown notice can result in serious penalties, including damages, costs, and attorney's fees. 17 U.S.C. § 512(f). A defendant in a trademark infringement lawsuit counterclaimed under § 512(f), arguing that the use of a DMCA takedown notice to assert a trademark, rather than a copyright, claim constituted a material misrepresentation. The court denied a motion to dismiss, finding that the defendant had stated a plausible § 512(f) claim. CrossFit, Inc. v. Alvies, No. 4:13-cv-03771, order (N.D. Cal., Jan. 22, 2014).
Section 512(c) of the DMCA relieves service providers of copyright infringement liability for material posted by third parties, provided they designate an agent to receive takedown notices and act "expeditiously to remove, or disable access to" infringing material. A takedown notice must identify the copyrighted work at issue, or provide a "representative list" if the copyright owner is alleging multiple infringements. It also must include statements that the complainant has a "good faith belief" that the use of the material infringes the copyright owner's rights, that the information provided is accurate, and that, under penalty of perjury, the complainant is authorized to act on behalf of the copyright owner.
CrossFit, Inc. has developed a fitness program used around the world, along with a personal trainer certification program. The lawsuit involves alleged infringement of the word mark CROSSFIT. The defendant, described by the court as a "stay-at-home mother of four children," CrossFit, order at 2, started a blog with the web address "crossfitmamas.blogspot.com," and also created a Facebook page entitled "CrossFit Mamas." She posted "daily high-intensity interval training routines" on the blog, sold "vitamin meal-replacement shakes" on the site, and advertised through Google AdWords. Id.
A representative of CrossFit contacted the defendant in May 2013 to demand that she stop using the "CrossFit" name. CrossFit sent a DMCA takedown notice to Facebook during this time. It filed suit in August 2013 for trademark infringement and other claims. The defendant filed a counterclaim seeking, in part, declaratory relief under § 512(f). The defendant claimed that the DMCA takedown notice was materially misleading because it alleged trademark infringement, while the DMCA only covers copyright claims.
CrossFit moved to dismiss the counterclaims, but the court denied the motion as to the counterclaim for declaratory relief. The court rejected CrossFit's two arguments in support of dismissal. First, CrossFit argued that the defendant's claim was "implausible" because Facebook has procedures for trademark takedown notices as well as DMCA takedown notices. Id. at 5. The court held that Facebook's internal procedures are irrelevant to the defendant's claim.
CrossFit then argued that the counterclaim should fail because the defendant did not claim injury caused by the takedown notice. The court held that it could not adjudicate this issue on a motion to dismiss. It therefore denied that part of the motion, allowing the issue to proceed.
If you are facing a dispute over alleged copyright or trademark infringement in New York, New Jersey, or Connecticut, the intellectual property attorneys at Korngut Paleudis LLC can help you understand your rights and prepare your case. To speak with an experienced and skilled advocate, please contact us today through our website or at (212) 949-0138 in New York City, (914) 220-8270 in White Plains, or (203) 355-3635 in Stamford, Connecticut.
More Articles:
Estate of James Dean Files Trademark Infringement Lawsuit Over Twitter Handle, New York Business Litigation Lawyer Blog, April 1, 2014
Federal Appellate Court Rules that Purchase of Trademarks as Internet Search Terms Constituted False Advertising and Unfair Competition, New York Business Litigation Lawyer Blog, February 7, 2014
New York Court Gives Trademark Owners Powerful Tools Against Counterfeiters and Cybersquatters, New York Business Litigation Lawyer Blog, January 24, 2014
Photo credit: AberroCreative [Public domain, CC0 1.0], via Pixabay.