Viacom, Google Settle Long-Running Copyright Infringement Lawsuit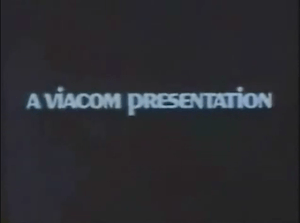 After seven years of trials and appeals, media conglomerate Viacom has settled its lawsuit against YouTube and Google, in which it alleged that YouTube both committed and enabled widespread online copyright infringement. Viacom Int'l, Inc. v. YouTube, Inc., et al, No. 1:07-cv-02103, complaint (S.D.N.Y., Mar. 13, 2007). The lawsuit has served as an important test of the "safe harbor" provisions of the Digital Millenium Copyright Act (DMCA). These provisions protect hosts of online content from liability for infringement, subject to procedures for reporting and removing infringing material. Google, which acquired YouTube in 2006, prevailed in district court in 2010 and 2013, with a reversal by the Second Circuit Court of Appeals in 2012. The confidential settlement agreement brings the litigation to a close.
Viacom owns numerous media properties, including film production companies like Paramount and television networks like Comedy Central, MTV, and Nickelodeon. YouTube is an online service that allows users to upload video files to its website, where other users may stream them online. In its original complaint, Viacom alleged that while YouTube claims to be a forum for sharing "original 'user generated' video content…the vast amount of that content consists of infringing copies of Plaintiffs' copyrighted works."
The lawsuit alleged claims for direct copyright infringement by public performance, public display, and reproduction; inducement of copyright infringement; contributory infringement; and vicarious infringement. Google and YouTube claimed protection under the DMCA's safe harbor provision. The statute provides that internet-based service providers are not liable for storage of infringing material at the direction of a user, as long as they do not have actual knowledge of the infringement and act "expeditiously to remove, or disable access to" such material. 17 U.S.C. § 512(c).
The U.S. District Court for the Southern District of New York granted the defendants' motion for summary judgment, holding that the DMCA protected them from liability for "direct and secondary copyright infringement." 718 F.Supp.2d 514, 529 (S.D.N.Y. 2010). The Second Circuit reversed the court's summary judgment order. 676 F.3d 19 (2d Cir. 2012). It held that the district court correctly interpreted the statute's requirement of "knowledge or awareness of specific infringing activity," but that a reasonable jury could conclude that YouTube had "actual knowledge or awareness of specific infringing activity on its website." Id. at 26.
On remand, the district court granted summary judgment to the defendants again. 940 F.Supp.2d 110 (S.D.N.Y. 2013). It held that Viacom's argument in support of YouTube's actual knowledge was "anachronistic." Id. at 114. Congress enacted the DMCA's safe harbor protections, the court noted, in recognition of "the great volume of works placed by outsiders on [service providers'] platforms," making actual knowledge of any specific incident of infringement difficult if not impossible. Id. The DMCA therefore places the burden on the copyright owner to notify the service provider of alleged infringement.
If you are facing a copyright dispute, or another other intellectual property matter in New York, New Jersey, or Connecticut, the business and commercial attorneys at Korngut Paleudis LLC can help you understand your rights and advocate for your interests. To speak with a knowledgeable advocate regarding your case, please contact us today through our website or at (212) 949-0138 in New York City, (914) 220-8270 in White Plains, or (203) 355-3635 in Stamford, Connecticut.
More Articles:
Law Professor and "Copyright Guru" Settles Lawsuit against Record Label Asserting Fair Use, New York Business Litigation Lawyer Blog, May 9, 2014
Actress in Copyright Dispute with Google Obtains Preliminary Injunction Requiring Removal of Video from YouTube, New York Business Litigation Lawyer Blog, March 14, 2014
Courts Reach Varying Conclusions in "BitTorrent Swarm" Copyright Infringement Lawsuits, New York Business Litigation Lawyer Blog, February 26, 2014
Photo credit: By The original incarnation of Viacom [Public domain], via Wikimedia Commons.