Vineyard 48's Farm Winery License Revocation Reversed by New York Supreme Court Judge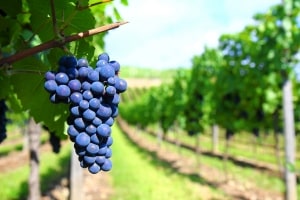 Almost one year ago, the New York State Liquor Authority (SLA) revoked the farm winery license it granted in 2006 to Vineyard 48, a farm winery located in Southhold, Long Island. As defined by New York Alcohol Beverage Control law, a farm winery "means and includes any place or premises, located on a farm in New York state, in which wine is manufactured and sold."
Throughout the course of 2013, Vineyard 48's neighbors observed prohibited music and dancing during wine tastings being held at the farm winery. These neighbors brought this conduct to the attention of the SLA, complaining that Vineyard 48 had turned wine tastings into a rock concert-like atmosphere, which gave rise to lewd and drunken behavior. On December 17, 2013, in response to these complaints, the SLA conducted a hearing and an administrative law Judge found that Vineyard 48's method of operation, in which it provided DJs and dancing, was more akin to running a nightclub than a farm winery. The administrative law judge recommended that SLA Chairman Dennis Rosen revoke Vineyard 48's license. Rosen immediately revoked Vineyard 48's farm winery license, arguing that Vineyard 48's conduct was improper and did not fit the definition of a "wine tasting."
However, Justice Doris Ling-Cohan of the New York County Supreme Court, disagreed with Rosen and the presiding Administrative Law Judge, and earlier this month, reversed the SLA's ruling. Justice Ling-Cohan took issue with the SLA's decision for two reasons: first, she found that the SLA violated Vineyard 48's right to due process by conducting a hearing and allowing witnesses to testify without prior notice to Vineyard 48; and second, she believed revocation of Vineyard 48's license "shock[ed] the court's sense of justice" and was too harsh of a penalty for the licensee who had no prior violations or record of objectionable conduct.
The basis of Justice Ling-Cohan's decision was the SLA's failure to issue regulations defining the permissible activities of a farm winery licensee. This statutory requirement has not been adhered to by the SLA since the Farm Winery Act was passed in 1974. According to Section 76 of New York's Alcohol Beverage Law, farm wineries are permitted to hold wine tastings. The only requirements articulated in the statute are that the proprietor be physically present and that only New York state-produced wines be served. Justice Ling-Cohan argued that Chairman Rosen's beliefs as to what a proper wine tasting entailed and how it should be conducted were subjective and essentially irrelevant in the absence of SLA prescribed regulations. Accordingly, Justice Ling-Cohan dismissed the charges against Vineyard 48, finding them void for vagueness.
This case marks the first time that an issue of this nature was brought before the New York County Supreme Court. It will be interesting to see whether the SLA appeals Justice Ling-Cohan's decision or if it will issue regulations defining permissible conduct of farm wineries during their wine tastings.
If you wish to obtain a retail or wholesale liquor license or require assistance of any kind, including litigation, with an existing license, the attorneys at Rudner & Paleudis LLC are ready to assist you. Our attorneys are proficient in obtaining liquor licenses and handling all related matters before the New York State Liquor Authority. To speak with a knowledgeable advocate about your needs, please contact the firm through our website or at (212) 949-0138 in New York City, (914) 220-8270 in White Plains, or (203) 355-3635 in Stamford, Connecticut.