Agreement Between Nokia and Samsung Highlights the Financial Importance of Patent Licensing in New York and Elsewhere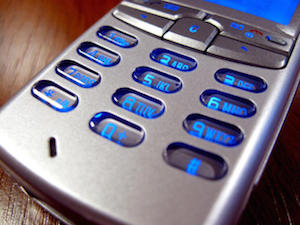 According to a press release issued by Finland-based mobile phone manufacturer Nokia, Samsung Electronics Company will extend its license on a number of technology patents owned by Nokia for an additional five years. The current licensing relationship between the two companies is set to expire at the end of 2013. The rate of compensation Samsung must pay will reportedly be determined through binding arbitration between the two companies.
The patent deal is reportedly significant for Nokia because the company recently agreed to sell its successful mobile handset division to the Microsoft Corporation. As part of the sale, Nokia apparently retained the company's patents in order to generate licensing revenue. In 2012, South Korea-based Samsung became the largest handset and smartphone manufacturer in the world. A spokesperson for Nokia, Mark Durrant, stated Nokia currently generates about $675 million per year from at least 50 licensees.
By obtaining a license for a patent or other intellectual property, a business is provided with a limited right to use that technology in return for a fee. There are many ways in which a company may benefit from licensing the technology of another. For example, a business may save on the costs associated with research and development by licensing the intellectual property of another. Additionally, a company may be able to benefit from the marketing, distribution, or development capabilities that were previously established by the owner of certain technologies.
As this situation demonstrates, a company may also benefit from licensing its own intellectual property to others. When negotiating a license, it is always important to ensure that the technology is adequately protected through a confidentiality agreement. In some cases, patent, trademark, or copyright licensing may also be used to resolve an ongoing intellectual property dispute.
Litigating a patent or other technology dispute can be extremely complicated. If you believe another business is infringing on your technology, an experienced New York intellectual property lawyer can help. Contact the hardworking New York City intellectual property attorneys at Korngut Paleudis LLC today if you or your company is facing a technology dispute. Our skilled lawyers are available to help you analyze the key issues and develop a litigation or licensing strategy that suits your business needs.
At Korngut Paleudis LLC, our capable advocates have more than 45 years of experience helping clients who are located in New York, New Jersey, and Connecticut. To speak with a quality attorney about your patent or other business law issue, please contact Korngut Paleudis LLC through the law firm's website or give us a call at (212) 949-0138 in New York City, (914) 220-8270 in White Plains, or (203) 355-3635 in Stamford, Connecticut.
More Articles:
U.S. Supreme Court to Decide Case That Could Also Affect Copyright Owners in New York, New York City Business Litigation Lawyer Blog, October 31, 2013
New York Apple Growers Agree to Pay Cornell University for Exclusive Rights to Two New Hybrid Varieties, New York City Business Litigation Lawyer Blog, October 24, 2013
Additional Resources:
Nokia, Samsung agree to extend patent licensing deal, by Don Reisinger, CNET.com
Nokia, Twitter, Victoria's Secret: Intellectual Property, by Victoria Slind-Flor, Bloomberg.com
Photo credit: Alvimann, morgueFile