U.S. Supreme Court to Decide Case That Could Also Affect Copyright Owners in New York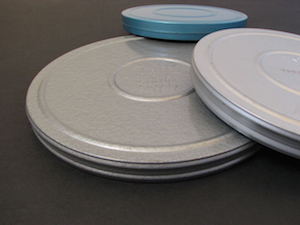 On October 1st, the United States Supreme Court agreed to consider a copyright dispute over the 1980 movie "Raging Bull." Petrella v. Metro-Goldwyn-Mayer, Inc., et al. relates to whether or not the daughter of the man who wrote the book and screenplay for the movie waited too long to sue MGM Studios over an alleged copyright infringement. In 1976, the author sold his rights to both the "Raging Bull" book and screenplay. Two years later, the movie rights were acquired by United Artists and MGM. Although the author died in 1981, his daughter claims she renewed his copyright after it initially expired in 1991. It was not until 2009, however, that the woman filed her copyright infringement case.
A federal court in Los Angeles and the United States Court of Appeals for the Ninth Circuit in San Francisco rejected the woman's claim by stating she waited too long to sue the movie studio. In general, the law provides a copyright holder with three years during which to sue each time an infringement occurs. Despite this, the issue now before the high court is whether the lawsuit should be dismissed as a result of unreasonable delay.
Copyright is a legal term used to describe the rights an individual has to control the use of his or her own original works. A copyright provides the owner with legal protection for novels, software programs, music, artwork, and other forms of unique human expression. Unlike other types of intellectual property, copyright protections attach without any sort of legal filing or registration. An owner's copyright begins when his or her work is published or otherwise permanently shared with others.
In many cases, copyright owners who suffer infringement are entitled damages and attorney's fees. Additionally, injunctive relief may be available to combat content infringement. Despite such protections, Section 107 of the United States Copyright Act includes certain fair use exceptions to copyrights. This means a person who does not own the copyright may use an original work for comment or criticism, in a classroom, for news reporting, research, and scholarship.
Litigating copyright and other intellectual property issues can be difficult. Having an experienced intellectual property professional on your side can help. Please contact the knowledgeable New York City business litigation attorneys at Korngut Paleudis LLC if you or your company is facing a copyright, patent, trademark, or other intellectual property dispute. Our capable lawyers are available to help you develop a litigation strategy that suits your business needs.
At Korngut Paleudis LLC, our skilled advocates have more than 45 years of experience helping clients who are located in New York, New Jersey, and Connecticut. To speak with a hardworking attorney about your intellectual property claim, do not hesitate to contact Korngut Paleudis LLC through the law firm's website or give us a call at (212) 949-0138 in New York City, (914) 220-8270 in White Plains, or (203) 355-3635 in Stamford, Connecticut.

More Articles:
New York Apple Growers Agree to Pay Cornell University for Exclusive Rights to Two New Hybrid Varieties, New York City Business Litigation Lawyer Blog, October 24, 2013
Distinctive Nature of Trademarks in New York and Elsewhere Highlighted by Chanel's Failed Attempt to Patent the Word 'Jersey', New York City Business Litigation Lawyer Blog, October 17, 2013
Additional Resources:
Justices to Hear 'Raging Bull' Copyright Appeal, by Adam Liptak, New York Times
Supreme Court takes on 'Raging Bull' copyright case, by David G. Savage, Los Angeles Times
Photo credit: jppi, morgueFile