Distinctive Nature of Trademarks in New York and Elsewhere Highlighted by Chanel's Failed Attempt to Patent the Word 'Jersey'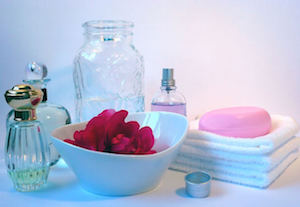 Perfume maker Chanel recently failed to obtain a trademark for ownership of the word "Jersey" in the United Kingdom. The UK's Intellectual Property Office reportedly denied the company's application after objections were raised by a number of Channel Islands residents. The Jersey residents argued that such a mark might result in confusion and lead consumers to believe the perfume was produced there. According to Chanel, the company's Jersey perfume that was introduced globally two years ago was designed to bring to mind the woven fabric that was worn by the company's founder rather than any specific geographic location. Despite the Intellectual Property Office's decision, the perfume maker may still use the name "Jersey" for company products.
A trademark is a distinctive and recognizable name or symbol that is associated with a company or specific product. In general, a confusing or widely used symbol or phrase may not be trademarked as exclusivity of identity is key. Other recent failed trademark attempts include Disney's withdrawn applications to obtain exclusive use of the phrases "Día de los Muertos" and "SEAL Team 6." In recent years, Wal-Mart was also denied a mark for the company's yellow smiley face. In addition, Harley-Davidson was unsuccessful in obtaining a trademark for the sound of a revving engine. Still, other approved trademarks such as the red soled shoes of Christian Louboutin products have resulted in numerous lawsuits.
In the United States, trademark rights may be obtained through mere use. Despite this, it is always smart to register a distinctive symbol, name, or other mark with the United States Patent Trademark Office in order to secure your legal rights on a national level. According to Section 45 of the Lanham Act, a trademark is any word, name symbol, or other device that is used in commerce to indicate the source of a product. Choosing and registering a trademark that can help you avoid potentially costly litigation in the future is important. If you are an individual or business owner with trademark questions, you should speak with a quality New York intellectual property lawyer.
Please contact the hardworking New York intellectual property attorneys at Korngut Paleudis LLC if you or your company is involved in a trademark or other business law dispute. Our experienced lawyers are available to help you register your mark or develop a litigation strategy that suits your business needs. At Korngut Paleudis LLC, our diligent advocates have more than 45 years of experience helping clients who are located in New York, New Jersey, and Connecticut. To speak with a caring lawyer about your trademark, copyright, patent, or other intellectual property claim, contact Korngut Paleudis LLC through the law firm's website or give us a call at (212) 949-0138 in New York City, (914) 220-8270 in White Plains, or (203) 355-3635 in Stamford, Connecticut.
More Articles:
Child Safety Seat Manufacturer Issues Safety Recall in New York, New Jersey, Connecticut, and Elsewhere, New York City Business Litigation Lawyer Blog, September 20, 2013
Two High School Students Killed, Two Injured in Single-Vehicle Pine Plains Wreck, New York City Business Litigation Lawyer Blog, September 13, 2013
Additional Resources:
You can't trademark everything, by Emine Saner, The Guardian
Chanel Jersey Trademark Denied By UK Intellectual Property Office, by Rebecca Adams, The Huffington Post
Photo credit: mimiliz, morgueFile