Posting Photos to Twitter Did Not Create Licenses for Third Parties, Court Rules in Copyright Infringement Case Awarding $1.2 Million to Photographer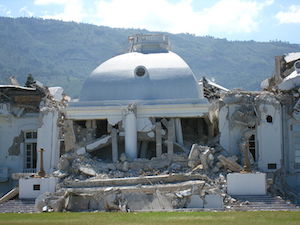 A New York federal jury recently awarded $1.2 million to a photographer in a copyright infringement lawsuit, the maximum amount of damages authorized by statute. In a series of proceedings and orders in Agence France Presse v. Morel , No. 1:10-cv-02730 (S.D.N.Y.), the court rejected arguments by several media companies that the photographer granted a nonexclusive license to use his photographs when he posted them to the social media service Twitter. The court granted summary judgment in favor of the photographer on the question of liability for copyright infringement, and a jury found that the infringement was willful. As social media makes other people's photographs increasingly available, this case demonstrates the critical importance of securing the rights to a photograph before using it.
The court provided a detailed recounting of the factual allegations in an order published at 769 F.Supp.2d 295 (S.D.N.Y. 2011). The plaintiff, Daniel Morel, is a photojournalist who works in Haiti. He was in Port au Prince when the deadly earthquake hit the city on January 12, 2010. He took photographs of the aftermath, was able to access the internet that day, and posted several pictures to the social media site Twitter and a related site called Twitpic. His photos were among the first to come out of Haiti that day. While the photos themselves did not have copyright notices, Morel's Twitpic page attributed the photos to him and included a copyright notice for Twitpic.
Shortly after the photos appeared online, a photo editor with Agence France Press (AFP) sent Morel an email asking about them, but then allegedly downloaded thirteen of the pictures from the account of another Twitpic user who had copied them. The photo editor sent the pictures to Getty Images, a licensing company that markets images for AFP. Morel's pictures started appearing in print and television media with AFP/Getty identified as the source. After Morel submitted the pictures for registration with the U.S. Copyright Office, AFP filed a lawsuit seeking a declaratory judgment that their use was not infringing. Morel filed a counterclaim for copyright infringement against AFP, Getty, and various media companies that had used the pictures.
AFP argued, in part, that Morel granted a nonexclusive license to use the photos by uploading them to Twitter. The court addressed this in a January 14, 2013 order granting partial summary judgment to Morel as to liability for copyright infringement against AFP and the Washington Post. It noted that a license is an affirmative defense to copyright infringement, and that AFP had claimed that it either had a direct license to use the pictures or was a third-party beneficiary of Morel's license to Twitter. Twitter's own Terms of Service (TOS), the court found, effectively disproved both license claims, as they clearly state that "[y]ou retain your rights to any Content you submit, post or display on or through the Services." The question of damages went to a jury in December 2013. Since it found that the infringement was willful, it awarded maximum damages.
If you are facing a copyright or other intellectual property dispute, please contact the intellectual property attorneys at Korngut Paleudis LLC. We have more than 45 years of experience representing clients in New York, New Jersey, and Connecticut. To speak with a knowledgeable advocate about we may help you with your intellectual property or other business law claim, please contact us today through our website or at (212) 949-0138 in New York City, (914) 220-8270 in White Plains, or (203) 355-3635 in Stamford, Connecticut.
More Articles:
Manhattan Federal Court Holds Google Book Digitization Project is Fair Use Under the U.S. Copyright Act, New York Business Litigation Lawyer Blog, December 27, 2013
Sports Photographers File New York Copyright Infringement Lawsuit Against the NFL and Others, New York Business Litigation Lawyer Blog, December 20, 2013
Studios Ask New York Judge to Dismiss Copyright Infringement Case Against LimeWire, New York Business Litigation Lawyer Blog, November 14, 2013
Photo credit: By AIDG (Flickr: Haiti Earthquake: Le Palais National) [ CC-BY-SA-2.0], via Wikimedia Commons.