Princeton Residents File Lawsuit Over Patent Royalties in New Jersey Tax Court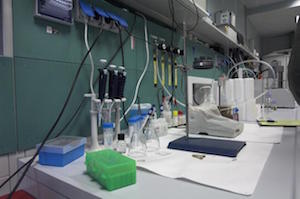 In 1980, the federal Bayh-Dole Act became law. Under the Act, academic institutions across the United States that use federal research funds are permitted to license patents for technologies developed by employees and split any royalties with companies and the federal government. Since the Act went into effect, an estimated 10,000 different products were patented by universities and colleges throughout the nation. In 2012, about 200 academic institutions earned a combined total of $2.6 billion in royalties. The highest earner, New York University, collected in excess of 185 million.
An ongoing tax court battle between residents of Princeton, New Jersey and Princeton University has called into question whether those royalty payments qualify as profits. A number of community members argue that the academic institution should not be allowed to claim tax exemptions on much of its property while distributing royalty profit payments to faculty. Still, after paying about $10.2 million in annual municipal, sewer, and school taxes, Princeton University is the largest taxpayer in the community.
Of the approximately $524 million Princeton collected in royalty payments between 2005 and 2012, nearly 23 percent was paid to various employee inventors. According to the plaintiffs, professors are reaping enormous wealth while community members bear an unfair tax burden. Princeton has argued that the faculty payments do not amount to profit sharing. Instead, the university stated the compensation is meant to recognize the ownership rights the inventors would have had if they were not required to assign their patent rights to the institution under the Bayh-Dole Act.
According to Tax Court of New Jersey Judge Vito Bianco, the outcome of the lawsuit could have enormous implications for universities and non-profits across the U.S. Recently, he ruled against Princeton's motion to dismiss the lawsuit. Association of University Technology Managers President Sean Flanigan said a loss for Princeton could be detrimental to both research funding and innovation.
Litigating a patent or other technology dispute can be extremely complicated. A skilled New York intellectual property attorney can help. Contact the knowledgeable New York City intellectual property lawyers at Korngut Paleudis LLC today if you or your company is facing a technology dispute. Our hardworking attorneys are available to help you analyze the key issues and develop a litigation strategy that suits your business needs.
At Korngut Paleudis LLC, our committed advocates have more than 45 years of experience helping clients who are located in New York, New Jersey, and Connecticut. To speak with a diligent attorney about your patent or other business law claim, do not hesitate to contact Korngut Paleudis LLC through the law firm's website or give us a call at (212) 949-0138 in New York City, (914) 220-8270 in White Plains, or (203) 355-3635 in Stamford, Connecticut.
More Articles:
Child Safety Seat Manufacturer Issues Safety Recall in New York, New Jersey, Connecticut, and Elsewhere, New York Business Litigation Lawyer Blog, September 20, 2013
Two High School Students Killed, Two Injured in Single-Vehicle Pine Plains Wreck, New York Business Litigation Lawyer Blog, September 13, 2013
Additional Resources:
Patent Millions, by David Voreacos and Susan Decker, Bloomberg Businessweek

Photo credit: Karpati Gabor, morgueFile