Decision in Apple v. Samsung Patent Dispute May Make it More Difficult for Companies to Obtain a Permanent Injunction in New York and Nationwide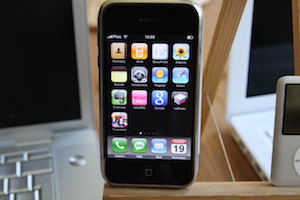 A federal appeals court has ruled that Apple, Inc. may seek an injunction against products manufactured by South Korea-based Samsung Electronics that violate certain patents used in Apple's iPad and iPhone devices. In Apple Inc. v. Samsung Electronics Co., Ltd., a unanimous three-judge panel of the United States Court of Appeals for the Federal Circuit overturned a portion of a district court's decision to deny the extraordinary relief.
In the case, Apple sued smartphone rival Samsung for patent infringement and dilution of trade dress in federal court. Samsung responded by filing a number of counterclaims, but a jury returned a verdict awarding Apple about $1 billion in August 2012. According to the jurors, 26 Samsung products infringed at least one Apple patent and six of the company's smartphones diluted Apple's trade dress. Although the federal district court affirmed the jury's liability determination, the damages award was set aside and a new trial was awarded related solely to that issue.
Following the jury's decision, Apple asked the court to issue a permanent injunction prohibiting Samsung from importing or placing any of its infringing products into the stream of commerce in the United States. Judge Lucy Koh denied Apple's request and the company appealed to the United States Court of Appeals for the Federal Circuit.
According to the Court of Appeals, Judge Koh erred when she ruled that Apple did not show irreparable harm was caused by Samsung's infringement of three utility patents. The panel stated Apple should not have been required to show that the infringed patents were the only reason consumers opted to purchase Samsung products over Apple products. Instead, the court stated Apple should have been required to demonstrate a connection between the infringed feature and consumer demand for Samsung's merchandise. The federal appellate court also upheld Judge Koh's decision to deny a permanent injunction with regard to Samsung products that only infringed Apple's design patents.
The permanent injunction issue will now be revisited at the district court level. In order to prevail against Samsung, Apple will be required to demonstrate that the infringement made Samsung smartphones and other devices considerably more desirable to consumers and that the products likely would not have been purchased but for the infringed features. Such a requirement may prove quite difficult for Apple.
The hardworking lawyers at Korngut Paleudis LLC have more than 45 years of experience assisting clients who are located in New York, New Jersey, and Connecticut. To speak with a capable advocate about your intellectual property or other business law claim, please contact Korngut Paleudis LLC through the law firm's website or give us a call at (212) 949-0138 in New York City, (914) 220-8270 in White Plains, or (203) 355-3635 in Stamford, Connecticut.
More Articles:
Agreement Between Nokia and Samsung Highlights the Financial Importance of Patent Licensing in New York and Elsewhere, New York City Business Litigation Lawyer Blog, November 7, 2013
New York Apple Growers Agree to Pay Cornell University for Exclusive Rights to Two New Hybrid Varieties, New York City Business Litigation Lawyer Blog, October 24, 2013
Additional Resources:
The Latest Apple-Samsung Ruling Is a Mixed Bag, by Dimitra Kessenides, Bloomberg Businessweek
Photo credit: crass, morgueFile