Federal Circuit Rules That APIs Are Eligible for Copyright Protection in Oracle v. Google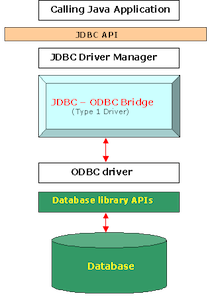 The Federal Circuit Court of Appeals recently ruled in favor of the software company Oracle in its dispute with Google over the use of application programming interfaces (APIs). Oracle America, Inc. v. Google, Inc. (Oracle II), Nos. 2013-1021, -1022, slip op. (Fed. Cir., May 9, 2014). Simply stated, APIs are bits of code that determine how different software applications connect to one another, which makes them an integral part of the structure of the World Wide Web. The question for the court was whether APIs are subject to copyright protection. The court ruled that they are copyrightable, reversing the district court's ruling in Oracle America v. Google (Oracle I), 872 F.Supp.2d 974 (N.D. Cal. 2012).
There is no particularly simple definition of an API. In a general sense, they enable different applications on the internet to interact with each other. Websites that use a Google Maps display to show business locations, or that allow users to post information from that website directly to Facebook or Twitter, do this by using APIs. At issue in the Oracle case are thirty-seven packages of APIs developed for the Java programming language.
Sun Microsystems, later acquired by Oracle, created Java in 1996 as a language that could work consistently across multiple computer platforms. It wrote a series of "ready-to-use Java programs," which it organized into "packages" for use by programmers. Oracle II at 7. Oracle offers several different license for the Java API packages. The "General Public License" is free of charge, while the "Commercial License" requires royalty payments. Id. at 9.
Google began negotiating with Sun in 2005 for a license to adapt Java for Android, Google's mobile device platform. They never came to an agreement, and Google began designing its own "virtual machine" using Java APIs. It eventually created 168 API packages for Android, and Oracle claimed in its lawsuit that thirty-seven of them infringed its own Java APIs. It claimed patent and copyright infringement, while Google claimed fair use.
A jury found no patent infringement and deadlocked on the question of fair use. The district court issued a decision on the question of copyrightability, finding that a key part of the API code is "a system or method of operation," and therefore not copyrightable. Oracle I at 976-77, citing 17 U.S.C. § 102(b). It essentially found that parts of the code had to be the same to ensure interoperability, which is the whole purpose of an API.
The Federal Circuit reversed this holding. Computer programs are generally subject to copyright protection. Oracle II at 17, citing Atari v. Nintendo, 975 F.2d 832, 838 (Fed. Cir. 1992). After a lengthy discussion of the "literal" and "non-literal" elements of the API code in question, the court concluded that APIs could be "written and organized in any number of ways" without affecting functionality, Oracle II at 45, and that API code could therefore be copyrighted as a creative work. It also held that interoperability was not relevant to the question of copyrightability.
The business and commercial attorneys at Korngut Paleudis LLC have over 45 years of combined experience representing clients in New York City, White Plains, and Connecticut. If you are involved in a copyright dispute, we can help you understand your rights and prepare your case. To speak with a knowledgeable advocate regarding your intellectual property or other business law claim, please contact us today through our website or at (212) 949-0138 in New York City, (914) 220-8270 in White Plains, or (203) 355-3635 in Stamford, Connecticut.
More Articles:
Law Professor and "Copyright Guru" Settles Lawsuit against Record Label Asserting Fair Use, New York Business Litigation Lawyer Blog, May 9, 2014
Hyperlinking to Unrestricted, Copyrighted Material Online Is Not Infringement, According to European Court of Justice, New York Business Litigation Lawyer Blog, May 2, 2014
Courts Reach Varying Conclusions in "BitTorrent Swarm" Copyright Infringement Lawsuits, New York Business Litigation Lawyer Blog, February 26, 2014
Photo credit: Schematic of the JDBC type 1 driver by User:Jay [GFDL, CC BY-SA 3.0], via Wikimedia Commons.