New York Court Gives Trademark Owners Powerful Tools Against Counterfeiters and Cybersquatters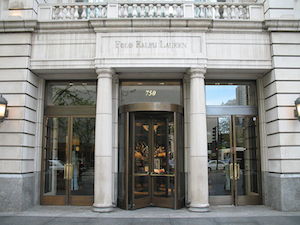 The internet has opened vast new markets for businesses and their brands, but at the cost of enabling counterfeiting and pirating of goods on a global scale. Savvy counterfeiters can set up websites with deceptively similar domain names to legitimate brands, a process known as cybersquatting, and distribute knock-off products around the world. U.S. federal law prohibits such activity, but the international nature of much online counterfeiting has made enforcement difficult. A New York federal court case from 2010, however, allows trademark owners to cut of counterfeiters' lifeline to the internet by pursuing the domain name registrars (DNRs), internet service providers (ISPs), and Ecommerce companies that, in effect, aid and abet their illegal activity.
The Lanham Act, 15 U.S.C. §§ 1051 et seq., protects the owners of federally-registered trademarks from infringement, allowing them to sue for monetary damages and injunctive relief. Since the 1990's, the Anticybersquatting Consumer Protection Act (ACPA), 15 U.S.C. § 1125(d), allows trademark owners to pursue people who, in bad faith and for profit, register domain names that infringe on their trademark rights.
Applying these laws to online counterfeiting has been difficult, since the counterfeiters can hide behind online identities in foreign countries. The counterfeiters' impact, however, is enormous. The Office of the U.S. Trade Representative, which identifies and reports on "notorious markets" prone to counterfeiting and other intellectual property rights (IPR) violations, estimates that counterfeiting cost U.S. businesses $48 billion in 2011. Many online counterfeiters operate out of China, which is reportedly struggling to meet its international obligations to enforce IPR laws.
In The North Face Apparel Corp., et al v Fujian Sharing Import & Export Ltd., et al , No. 1:10-cv-01630 (S.D.N.Y.), the owners of the Polo Ralph Lauren and North Face brands sued a Chinese company that sold counterfeit merchandise directly to consumers in the U.S. The defendant operated about 130 websites and owned thousands of domain names, many of which used the plaintiffs brands, such as thenorthfacesalesshop.com and polo4sale.com. The court entered a default judgment against the defendants in September 2010, finding them liable for violations of the Lanham Act and the ACPA. It awarded the plaintiffs $78 million in damages and issued an injunction prohibiting the defendants from further infringement.
In addition to the judgment against the defendants, the court also directed all DNRs that had registered domain names for the defendants to transfer the domain names to the plaintiffs. It directed ISPs to cut off service to the defendants' websites, and it instructed all Ecommerce sites through which the defendants sold products to cancel their accounts and auctions. The court found in June 2011 that it could not hold a DNR that failed to comply with the order in contempt, since the DNR was not a party to the litigation. It could, however, hold non-parties in contempt if they "aided and abetted" the defendants in ongoing violations of the court's order, such as by continuing to register their domain names or provide internet service.
If you are involved in an intellectual property dispute, such as a claim of copyright or trademark infringement, please contact the intellectual property attorneys at Korngut Paleudis LLC. We have represented clients in New York, New Jersey, and Connecticut for more than 45 years. To speak with a knowledgeable advocate about we may help you with your intellectual property or other business law claim, please contact us today through our website or at (212) 949-0138 in New York City, (914) 220-8270 in White Plains, or (203) 355-3635 in Stamford, Connecticut.
More Articles:
Manhattan Federal Court Holds Google Book Digitization Project is Fair Use Under the U.S. Copyright Act, New York Business Litigation Lawyer Blog, December 27, 2013
Cracker Barrel Trademark Dispute Will Keep Restaurant Chain's Products Off of Grocery Shelves in New Jersey and Elsewhere for Now, New York Business Litigation Lawyer Blog, November 29, 2013
Distinctive Nature of Trademarks in New York and Elsewhere Highlighted by Chanel's Failed Attempt to Patent the Word 'Jersey', New York Business Litigation Lawyer Blog, October 17, 2013
Photo credit: TonyTheTiger at en.wikipedia [CC-BY-SA-3.0, GFDL, CC-BY-SA-3.0 or CC-BY-SA-2.5-2.0-1.0], from Wikimedia Commons.