Patent Infringement Award Could Affect Pharmaceutical Sales in New York and Across U.S.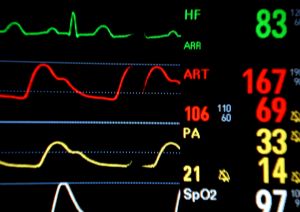 A federal appeals court has upheld a nearly $10 million patent infringement verdict against Medtronic, Inc. In Jan K. Voda v. Medtronic Inc. et al. , a three-judge panel of the United States Court of Appeals for the Federal Circuit affirmed without comment the verdict that was issued by an Oklahoma jury in 2012. The patented device at issue is a method of using guide catheters that are inserted in a patient's leg to open up constricted or blocked coronary arteries during heart surgery. Following an eight-day trial, jurors ruled in favor of Voda and awarded him $9.9 million in damages. He was also awarded almost $10 million in pre-judgment interest.
On appeal , Medtronic argued that the inventor of the disputed guiding catheters, Dr. Jan K. Voda, failed to sufficiently demonstrate that the company's catheters were deployed in a way that infringed the patented use. In addition, the company asked the court to reduce the damages award because the jury allegedly inappropriately awarded damages without sufficient evidence. A spokesperson for Minnesota-based Medtronic has stated it is unclear whether the company will pursue another appeal in the matter.
This case demonstrates the importance of ensuring a manufacturer or other business does not infringe on another individual's patent. A company that obtains a license for a patent or other intellectual property, is granted a limited right to use that technology in return for a negotiated fee. There are numerous ways in which a business can potentially benefit from licensing the technology of another. For example, a business may be able to save on the often high costs associated with research and development by licensing the intellectual property of another company.
Litigating a patent or other technology dispute can be quite complicated. If you think another company or individual is infringing on your intellectual property, an experienced attorney can help. Please contact the hardworking New York City intellectual property lawyers at Korngut Paleudis LLC today if you or your business is facing a technology dispute. Our quality attorneys are available to help you analyze the key issues and develop a litigation or licensing strategy that suits your business needs.
The knowledgeable lawyers at Korngut Paleudis LLC have more than 45 years of experience assisting clients who are located in New York, New Jersey, and Connecticut. To speak with a diligent advocate about your intellectual property or other business law claim, please contact Korngut Paleudis LLC through the law firm's website or give us a call at (212) 949-0138 in New York City, (914) 220-8270 in White Plains, or (203) 355-3635 in Stamford, Connecticut.
More Articles:
Cracker Barrel Trademark Dispute Will Keep Restaurant Chain's Products Off of Grocery Shelves in New Jersey and Elsewhere for Now , New York City Business Litigation Lawyer Blog, November 29, 2013
Decision in Apple v. Samsung Patent Dispute May Make it More Difficult for Companies to Obtain a Permanent Injunction in New York and Nationwide , New York City Business Litigation Lawyer Blog, November 21, 2013
Photo credit: hamma, Stock.xchng