Court Rules in Copyright Infringement Lawsuit That 43-Year-Old Publishing Contract Includes E-book Rights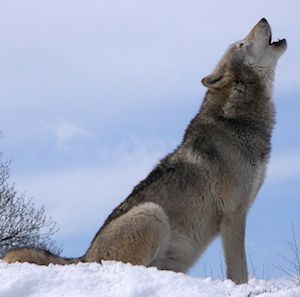 A recent ruling in a copyright lawsuit, which pitted a traditional publishing company against an e-book publisher, dealt with significant changes in the publishing business. The question before the court was whether the the publishing company's contract with an author, signed in 1971, includes the rights to publish the work in e-book form. A New York federal judge ruled that the contract gives the publishing company exclusive e-book publication rights. HarperCollins Publishers, LLC v. Open Road Integrated Media, LLP, No. 1:11-cv-09499, mem. order (S.D.N.Y., Mar. 14, 2014).
On April 13, 1971, author Jean Craighead George signed a contract with Harper & Row, now known as HarperCollins, to publish her children's novel Julie of the Wolves. She received a $2,000 advance and royalties between 10 and 15 percent. Paragraph 1 of the contract gave HarperCollins "the exclusive right to publish [the work] in book form." Id. at 3. Paragraph 20 stated that the publisher must obtain the author's consent to grant licenses to use the work "in storage and retrieval and information systems," which could include "computer, computer-stored, mechanical or other electronic means now known or hereafter invented." Id. at 4. They would each receive 50 percent royalties from such licenses.
The book, which received the Newbery Medal for children's literature in 1973, has sold nearly four million copies since its original publication. HarperCollins reportedly asked for George's consent for various computerized uses of the book, including a version for "an early e-book reading device" in 1998. Id. at 6. Open Road approached George in 2010 about publishing the book specifically for e-book readers and mobile devices, offering her a 50 percent royalty. She asked HarperCollins to match the offer, but they countered with a 25 percent royalty. George entered into an agreement with Open Road, and HarperCollins sued it for copyright infringement.
HarperCollins argued that e-book publishing fell under the type of license described in Paragraph 20 of the contract, and that its requests to George over the years were part of its obligation to obtain her consent. The publisher does not address why they offered a 25 percent royalty instead of the 50 percent stated in Paragraph 20. Open Road argued that e-book publication rights were among the rights reserved to George in Paragraph 19. Under this interpretation, HarperCollins' communications with George, who died in 2012 at the age of 92, were to obtain new licenses from her.
The history of the e-book essentially began in 1971, the same year as the publishing contract, with the launch of the computer database known as Project Gutenberg. Amazon's 2007 launch of its e-book reading device, the Kindle, is often considered the start of the commercial market for e-books.
Despite this history, the court ruled that e-publishing may be construed as falling within Paragraph 20. In support of this ruling, the court cited an even older court decision dealing with the Second Circuit's "new use" precedent. Id. at 12-13, citing Bartsch v. Metro-Goldwyn-Mayer, Inc., 391 F.2d 150, 155 (2d Cir. 1968). It also noted that Paragraph 20 was included in the contract at the insistence of George's literary agent.
If you are dealing with a claim of copyright infringement, or another type of intellectual property dispute in New York, New Jersey, or Connecticut, you should consult the knowledgeable and experienced intellectual property attorneys at Korngut Paleudis LLC. To schedule a confidential consultation to discuss your case, please contact us today through our website or at (212) 949-0138 in New York City, (914) 220-8270 in White Plains, or (203) 355-3635 in Stamford, Connecticut.
More Articles:
Viacom, Google Settle Long-Running Copyright Infringement Lawsuit, New York Business Litigation Lawyer Blog, June 13, 2014
Rights to Multiple Well-Known Typefaces at Issue in Dispute between Former Business Partners, New York Business Litigation Lawyer Blog, May 16, 2014
Federal Circuit Rules that APIs Are Eligible for Copyright Protection in Oracle v. Google, New York Business Litigation Lawyer Blog, May 15, 2014
Photo credit: By Retron (self-made now) [Public domain], via Wikimedia Commons.