Federal Appellate Court Rules That Purchase of Trademarks as Internet Search Terms Constituted False Advertising and Unfair Competition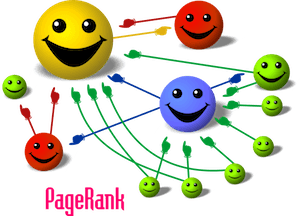 The role of trademark law in certain areas of internet advertising remains unsettled, with few or no reported court cases addressing disputes over "internet search terms." This refers to the purchase of "keywords" from search engines like Google in an effort to keep one's webpage at or near the top of search engine results. Businesses have been known to purchase competitors' names as keywords in order to direct web traffic away from them and towards their own sites. A recent federal appellate decision affirmed a jury verdict finding that this practice constituted unfair competition and false advertising, although it did not address the plaintiffs' trademark claims. Chow v. Chau , No. 12-15994, slip op. (11th Cir., Jan. 10, 2014).
When a consumer enters a business' keyword into a search engine, the results page generally shows the business' website as a featured or sponsored link at the top of the page. Competition for keywords can be fierce. Some courts have held that the purchase of another person's name as a keyword does not constitute an invasion of privacy. See Habush v. Cannon , 828 N.W.2d 876 (Wis. App. 2013). Purchasing a trademarked name or phrase as a keyword, however, may be actionable in trademark law or under other commercial statutes.
The plaintiff in Chow , Michael Chow, owns a chain of "Mr. Chow" restaurants across the country. The defendant, Philippe Chow Chau, worked at the Mr. Chow's restaurant on 57th Street in New York City for twenty-five years. Chau left to start his own restaurant, and opened "Philippe by Philippe Chow" on 60th Street in 2005. Chow alleged that he stole his business plan and recipes, and that "Philippe" was essentially a "carbon copy" of his restaurants.
Chow filed suit against Chau and his business partner. He asserted claims for trademark, trade name, and trade dress infringement; trade secret misappropriation; false advertising; and unfair competition. The lawsuit also named the various corporations that operated the Mr. Chow and Philippe restaurants as parties. The defendants filed counterclaims for defamation and to deregister the "Mr. Chow" trademark. A jury awarded over $520,000 to the corporation operating the 57th Street Mr. Chow's, and $500,000 to Chow individually, for their claims of false advertising and unfair competition. It found for the plaintiffs on all of the defendants' counterclaims. The district court set aside Chow's individual award. Both sides appealed.
The Eleventh Circuit, in a rather complicated opinion, affirmed the trial court's ruling in part and reversed it in part. The important fact for us is that it affirmed the judgment for false advertising and unfair competition against the corporation operating the 60th Street Philippe's restaurant. The court specifically cited statements made by Chau that he was the "mastermind" behind the Mr. Chow's menu. Chau's business partner, the court also noted, had purchased "Chow," "Mr. Chow," and other terms directly related to Mr. Chow's as internet keywords, causing search engines to place sponsored links for Philippe's at the top of search results for Mr. Chow's. A reasonable jury, the court found, could conclude that this was unlawfully deceptive and misleading.
The intellectual property attorneys at Korngut Paleudis LLC have represented clients in New York, New Jersey, and Connecticut for more than 45 years in disputes such as copyright and trademark infringement. To speak with a knowledgeable advocate about your intellectual property or other business law claim, please contact us today through our website or at (212) 949-0138 in New York City, (914) 220-8270 in White Plains, or (203) 355-3635 in Stamford, Connecticut.
More Articles:
New York Court Gives Trademark Owners Powerful Tools Against Counterfeiters and Cybersquatters, New York Business Litigation Lawyer Blog, January 24, 2014
Cracker Barrel Trademark Dispute Will Keep Restaurant Chain's Products Off of Grocery Shelves in New Jersey and Elsewhere for Now, New York Business Litigation Lawyer Blog, November 29, 2013
Distinctive Nature of Trademarks in New York and Elsewhere Highlighted by Chanel's Failed Attempt to Patent the Word 'Jersey', New York Business Litigation Lawyer Blog, October 17, 2013
Photo credit: By Felipe Micaroni Lalli (Own work) [ CC BY-SA 2.5 ], via Wikimedia Commons.