"Willful" Copyright Infringement Can Result in Criminal Prosecution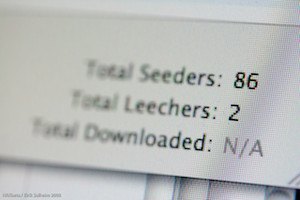 Copyright enforcement is typically a civil matter, involving a copyright owner sending a cease-and-desist notice and then filing a lawsuit in federal court to seek injunctive relief and damages. In some circumstances, however, copyright infringement can be subject to federal prosecution. Now that the internet has given people the ability to transmit large amounts of data, much of it comprising copyrighted works, all around the world, criminal copyright enforcement has gone international. Criminal prosecutions are still relatively rare, but several recent high-profile cases have brought attention to the issue.
The main difference between civil and criminal copyright infringement involves the defendant's state of mind, or mens rea . In a civil copyright infringement claim, the copyright owner must prove that it owns a valid copyright and that the defendant infringed it. In a criminal case, prosecutors must also prove that the defendant acted "willfully." 17 U.S.C. § 506(a)(1), 18 U.S.C. § 2319. The criminal copyright statute applies in three scenarios:
Intent to obtain "commercial advantage or private financial gain," 17 U.S.C. § 506(a)(1)(A);
Copying or distributing copyrighted works with a total retail value exceeding $1,000 within a 180-day period; or
Making a copyrighted work available on the internet, despite knowledge that the work was "being prepared for commercial distribution." 17 U.S.C. § 506(a)(1)(C)
One case that made the news earlier this year involved the arrest of Peter Sunde, co-founder of the website The Pirate Bay, after his conviction for violating Swedish copyright laws. The Pirate Bay is a popular website that uses the BitTorrent protocol to allow users to exchange large data files, including copyrighted films, songs, and video games. Sunde and three other individuals were charged in 2008 with "promoting other people's infringements of copyright laws." They were convicted the following year and sentenced to one-year prison terms and $905,000 fines. On appeal, Sunde's prison sentence was reduced, but the fine was increased. He was arrested in June 2014 in southern Sweden, after about two years on the run.
U.S. prosecutors are pursuing the extradition of Kim Dotcom, founder of the now-defunct file-sharing site Megaupload, from New Zealand. Police raided his home in Auckland in January 2012 after he was indicted for criminal copyright infringement and other alleged offenses. United States v. Dotcom , No. 1:12-cr000003, indictment (E.D. Va., Jan. 5, 2012) (superseding indictment filed Feb. 16, 2012). Before it was shut down, the Megaupload site got about 50 million hits per day, accounting for four percent of global internet traffic. Its servers allegedly hosted huge amounts of copyrighted materials and made them available for download or distribution without permission. Prosecutors claim that the site caused more than $500 million in harm to copyright owners.
The charges against Dotcom include criminal copyright infringement, conspiracy to commit copyright infringement, and copyright infringement by electronic means. A New Zealand court ruled in early 2014 that the raid on Dotcom's house was legal, but that the FBI's seizure of evidence was not. His extradition hearing has been delayed until February 2015.
If you are involved in a copyright dispute in New York, New Jersey, or Connecticut, the business and commercial attorneys at Korngut Paleudis LLC can help you understand your rights and prepare your case. To speak with a knowledgeable advocate, please contact us today through our website, or at (212) 949-0138 in New York City, (914) 220-8270 in White Plains, or (203) 355-3635 in Stamford, Connecticut.
More Articles:
U.S. Copyright Office Most Likely Will Not Allow Photographer to Register "Monkey Selfie", New York Business Litigation Lawyer Blog, August 25, 2014
Copyright Infringement Lawsuit Against Online Vendor Tests Limits of DMCA Safe Harbor Protection, New York Business Litigation Lawyer Blog, July 31, 2014
Courts Reach Varying Conclusions in "BitTorrent Swarm" Copyright Infringement Lawsuits, New York Business Litigation Lawyer Blog, February 26, 2014
Photo credit: nkrbeta [ CC BY-SA 2.0 ], via Flickr.